9 Reasons to Partner with a Hubspot Expert
Partner with a vetted Hubspot expert for your next project.
On top of running their businesses, small business owners are often pulled in so many different directions, so much that developing a marketing plan can be a bit overwhelming. That's why, as a Hubspot Gold partner we recommend that businesses partner with an expert to help achieve their goals. Whether you're looking to offload existing marketing operations, advance your lead generation and nurturing, manage your sales team, or create a data warehouse across your organization—working with a Hubspot expert can help meet the needs of your organization.
Still not convinced? Here are 9 reasons to partner with a marketing team that's familiar with the Hubspot platform:
1. Get the Most Out of the Flywheel
While many businesses use the traditional marketing funnel to think about inbound marketing processes, the team at Hubspot actually uses something called the Flywheel Model. This model closely follows how people actually buy products and return to businesses in the modern age. Essentially, it works in 3 phases:
Attract. Using content, social media posts, emails, and downloadables, you can use Hubspot to attract the customers that are most likely to be excited with your services
Engage. By sorting these customers into lists, you can reach out and engage with these groups of customers, so they feel they are getting a unique experience from you.
Delight. In this phase, you help support your customers and help them reach their specific goals. You can also find ways to bring your customer support and engagement to the next level, so they are totally thrilled with your service.
When you partner with a Hubspot expert, someone with deep knowledge about how these steps work together in a cycle, your customer experience can be boosted even more. With more experience scheduling and creating content with Hubspot, as well as metrics and analytics— you can ensure that the Flywheel serves your business as best as it can.
2. Collaborate with a HubSpot Expert in One Place
Because Hubspot has tools for marketing, sales, service, and operations, business owners can have every part of what their business offers in one place.
From sending emails to leads and existing customers to sending marketing emails and promotional tweets to handling form submissions and customer service requests— the Hubspot platform can handle it all.
This also means that the Hubspot experts you work with can collaborate with you all in one platform. Whether you're using email marketing capabilities, creating unique lists, scheduling social media blasts, or launching landing pages— you have a platform where you can all collaborate together.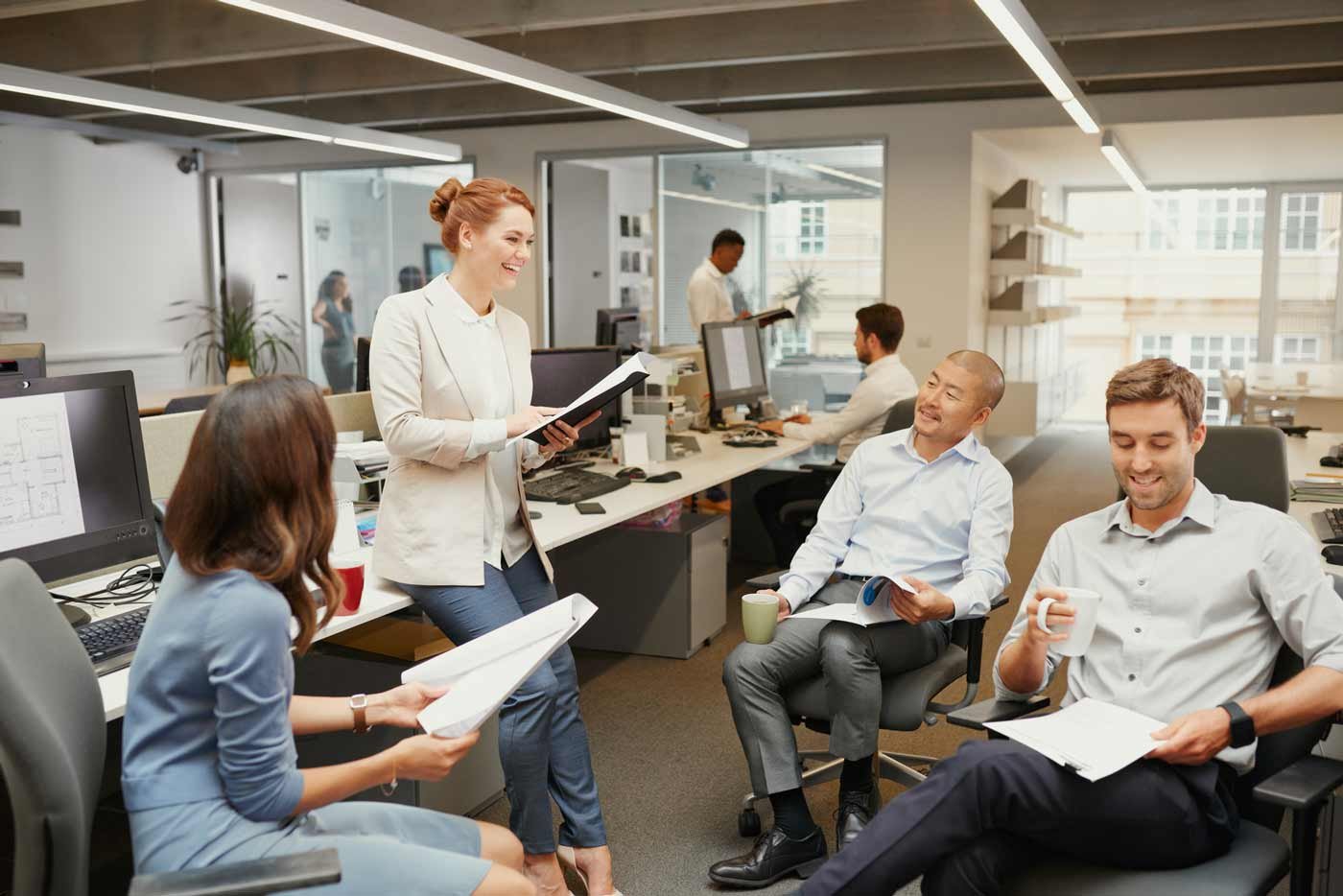 Collaborating with a Hubspot expert creates efficiency within your sales and marketing teams.
You don't have to navigate through a web of shared documents and emails, notes and drafts of current campaigns can live together. The Hubspot experts you work with can also help you get the most out of the platform and truly take collaboration to a new level.
3. Leverage Best-of-Breed Tools Even Better
Hubspot, which was designed to be a streamlined platform for inbound marketing, has robust tools to support marketers, sales people, and administrators alike. From ways to set up landing pages and blogs, to the email marketing software, to customer profiles for leads— the platform provides you with everything you need to scale your business. Some of these tools include:
A united CRM platform to help you grow even better
A CMS Hub dedicated to helping you streamline your processes
Best-of-breed marketing and automation software
A strong sales CMS with deep insights built-in
Customer service software focused on creating customer delight
A full operations hub to help you connect everything you do
In addition, it also provides the reporting and analytics you need to see what efforts are working and what isn't across every aspect of your business. That way, you can really sit down with your team and strategize how you can work together to meet all of your goals.
When you partner with a Hubspot expert, you're also partnering with marketers experienced with the ins and outs of all of these tools. When you partner with my team, you're not only getting expertise in automation and strategy, but with analytics, email marketing, inbound marketing, social media marketing, and more. Choosing a Hubspot gold partner like myself, you're getting the expertise to truly leverage the tools to the best of your ability.
4. Bring Your Automation to the Next Level
Because small business owners juggle so much every day, figuring out how to streamline your business can be overwhelming. That's why, as a Hubspot Gold partner, I always recommend using Hubspot's impressive automation tools to work smarter not harder. From automated emails to re-engagement campaigns, social and website bots to countless automation workflows— the platform offers a whole suite of tools to scale your growth.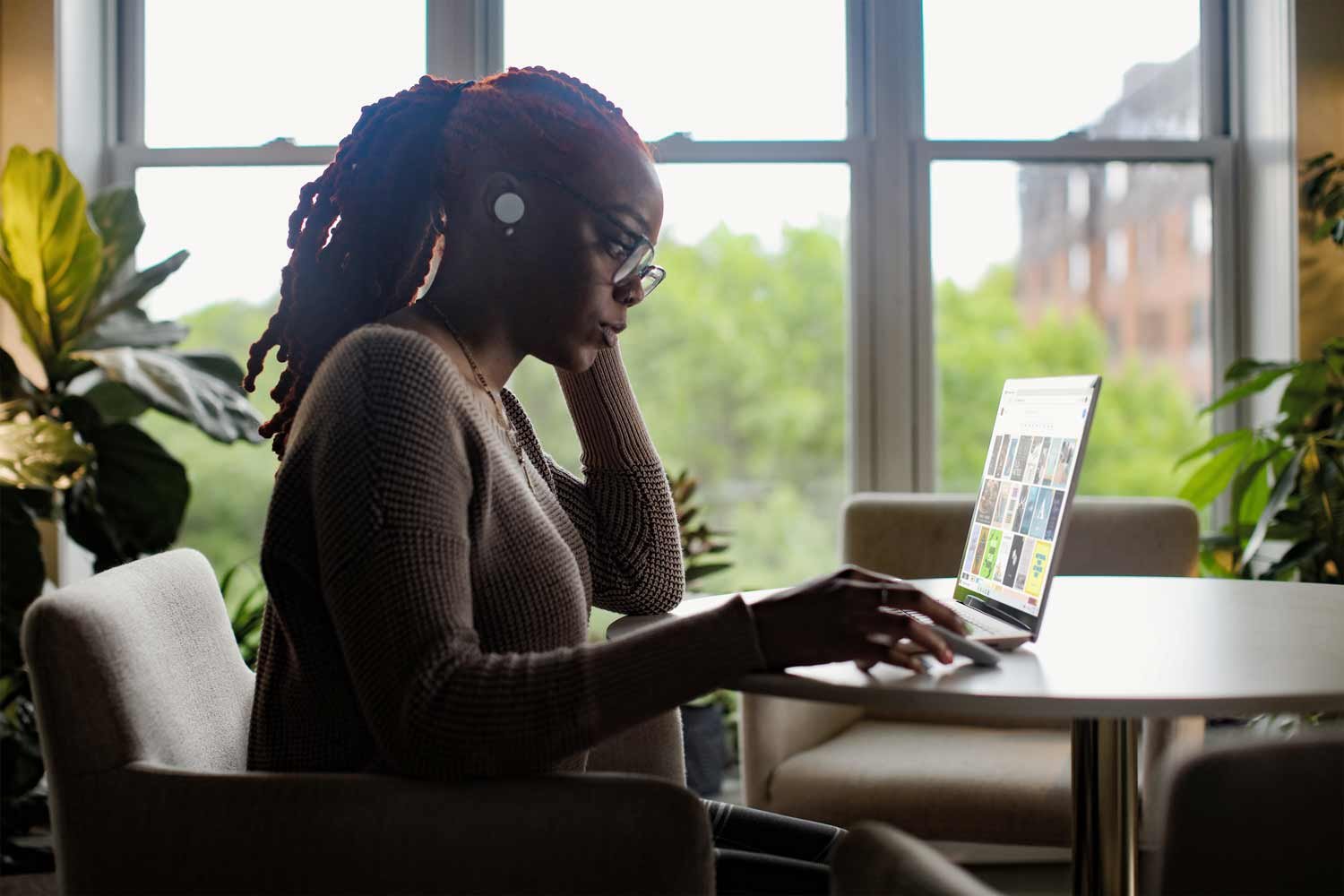 Working with an expert allows you to maximize your impact with Hubspot.
When you partner with a Hubspot Gold Partner, you have access to the expertise needed to truly harness automation. Working with my clients, I'm passionate about leveraging automation to create a powerful connection between customers and brands. When you partner with an expert, you can build practical ways to produce maximum impact with minimal production methods and processes.
5. Work with a Team Familiar With the Platform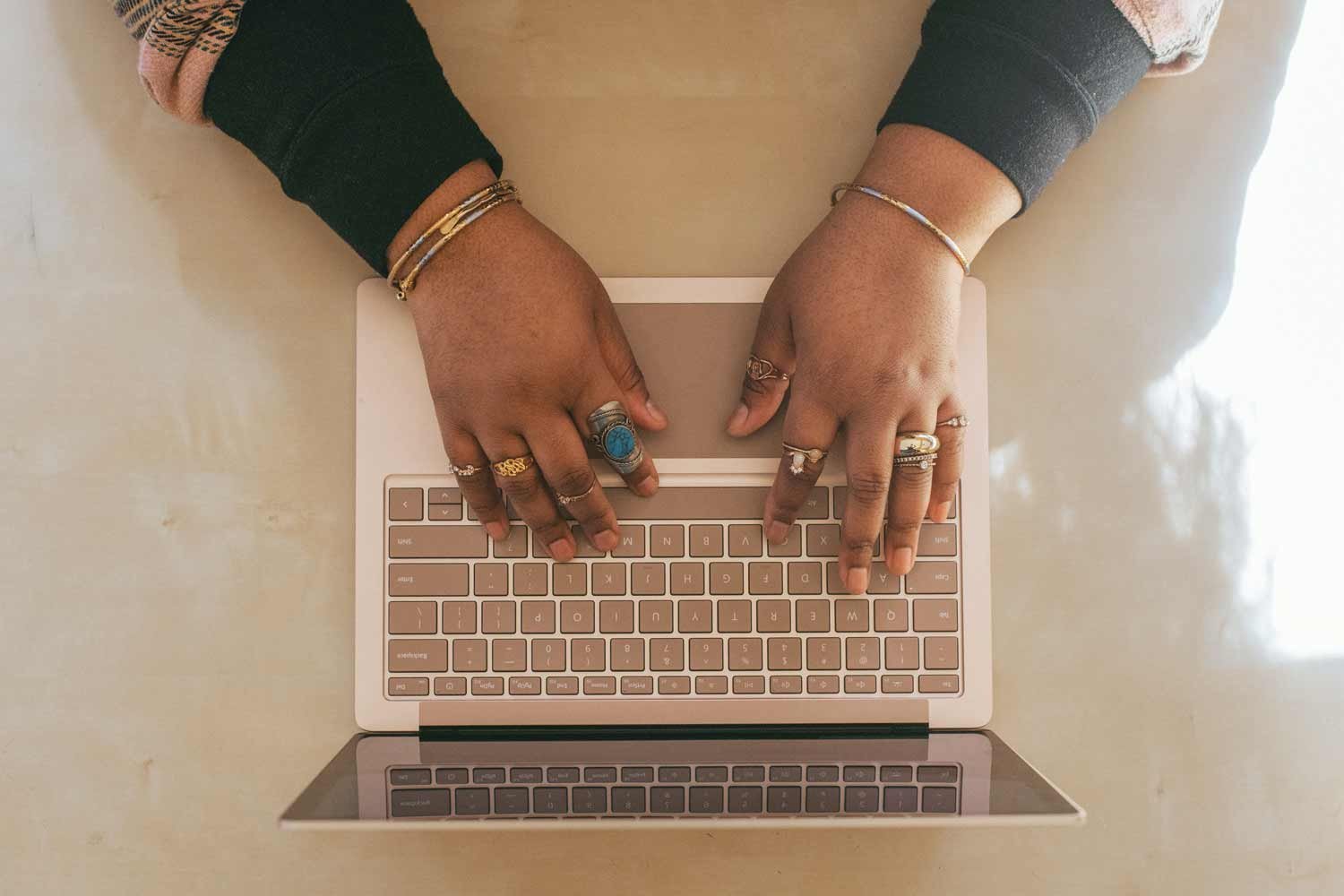 Finally, when you partner with a Hubspot expert, you're partnering with someone that truly knows the platform, can provide key benefits, and can help you grow. We believe in the power of partnerships when it comes to HubSpot. Choosing a local, HubSpot Solutions Partner for your consulting needs means creating a relationship with a team who understands you, your business, and how you can grow.
Our record and client experience as a HubSpot Partner and HubSpot consulting agency speaks for itself. With countless 5-star reviews on Hubspot.com and Upwork.com, Matthew Deal is the premier HubSpot Partner in North Carolina for a simple reason: we care and invest in long-term partnerships and treat your business as if it were our own. To us, our role is to accommodate and guide you to the outcomes you desire and need for your organization to thrive. Through assistance with technical minutiae needed for the most basic of operations in Hubspot, to pie-in-the-sky creative strategy, we're ready to help.
6. Move Faster and Save Time
Working with an expert in HubSpot can significantly expedite your processes and save valuable time. These specialists possess a deep understanding of the platform's capabilities and are adept at utilizing its comprehensive suite of tools for marketing, sales, service, and operations.
By leveraging their knowledge and experience, you can bypass the learning curve and potential pitfalls associated with navigating a new system. They can guide you on best practices, strategic setup, and efficient configuration, enabling you to make the most of the platform right from the start.
Additionally, their expertise can help identify areas for automation and optimization that you might not have considered, leading to further time savings. In essence, such expert guidance is not just a valuable resource but an essential ally in your journey towards operational efficiency and business growth.
7. Maximize Performance Tracking
Working with a HubSpot expert can significantly enhance your ability to track marketing performance and revenue. These professionals are adept at leveraging HubSpot's comprehensive suite of tools and can guide you in effectively monitoring your email campaigns, assessing open rates, click-through rates, and other conversion metrics. This not only provides you with valuable insights into your audience's engagement but also helps fine-tune your marketing strategies.
Additionally, a HubSpot expert can help you navigate the platform's various other performance tracking tools, including those for social media engagement and landing page traffic. This guidance ensures you make the most of these features, gaining a granular understanding of what strategies are driving results.
On the revenue side, a HubSpot expert can assist you in effectively utilizing the integrated CRM for efficient tracking of your sales pipeline. They can help you clearly see how your marketing efforts translate into conversions and impact your bottom line. With their assistance, you gain a comprehensive view of your business performance that facilitates informed decision-making and strategic planning. Thus, collaborating with a HubSpot expert allows you to maximize the platform's capabilities, driving progress and success in your business.
8. Improve Sales Performance and Operations
Collaborating with a HubSpot expert can greatly improve your ability to monitor and enhance your sales performance and operations. These professionals are well-versed in the effective utilization of HubSpot's comprehensive toolset, which is designed to provide detailed insights into your sales process.
A critical part of this process involves tracking your deal stages. A HubSpot expert can guide you in setting up and managing these stages within the platform, allowing you to better understand how deals are progressing and where potential bottlenecks may exist. This enables a more strategic approach to deal management and helps to identify areas for improvement in your sales process.
Moreover, a HubSpot expert can assist you in effectively managing your sales pipeline. They can show you how to use HubSpot's tools to monitor deal flow, track conversion rates, and understand the overall health of your pipeline. This kind of tracking and analysis can provide valuable insights into how your sales efforts are translating into revenue, and where there might be opportunities for optimization.
By leveraging the expertise of a HubSpot professional, you can ensure that you're not just using the platform, but truly maximizing it to monitor, understand, and improve your sales performance and operations. Ultimately, this partnership can lead to more efficient processes, better sales results, and increased revenue for your business.
9. Boost Your HubSpot Confidence
Working with a HubSpot expert can have a profound impact on your confidence and skills when it comes to managing the platform's usage and operations. These professionals have a deep understanding of the system's intricacies and are skilled at passing on this knowledge to others.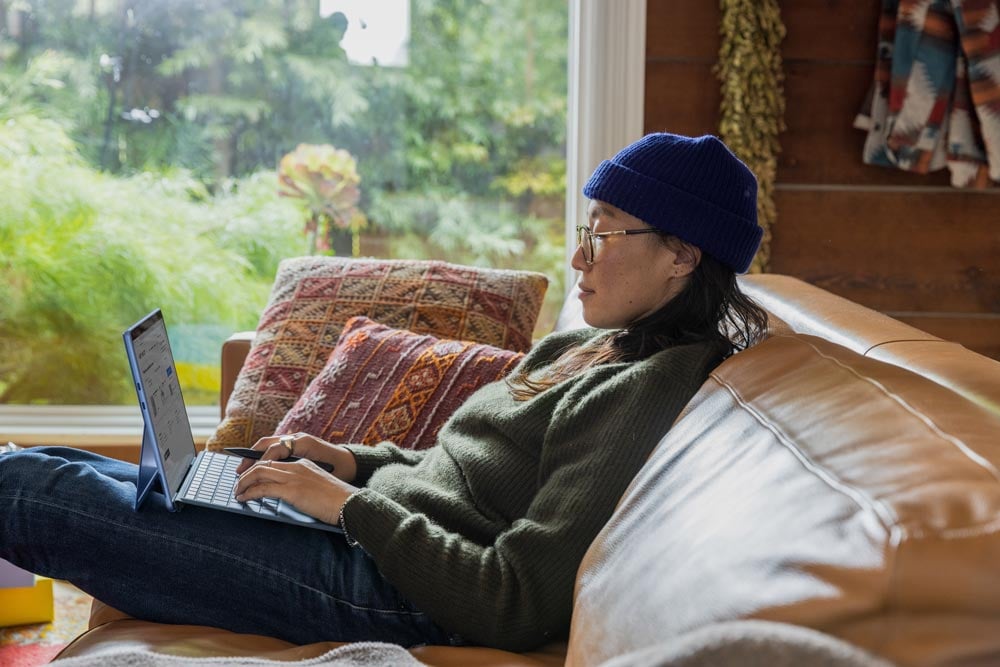 Through their guidance, you can gain a comprehensive understanding of HubSpot's diverse capabilities, from managing your sales process and deal stages, to effectively monitoring your pipeline. They can provide you with hands-on training and insightful tips, helping you navigate the platform with ease and efficiency.
Furthermore, a HubSpot expert can offer tailored advice and solutions that align with your specific business needs. This personalized approach not only enhances your understanding of the platform but also builds your confidence in using it to drive results.
By working closely with a HubSpot expert, you'll not only improve your operational skills but also become more self-assured in your ability to leverage the platform to its fullest. The benefits extend beyond just immediate operational efficiency, empowering you with the skills and confidence to continually optimize your business performance using HubSpot.
Ready to get Started?
Of course, this is just an overview of some of the benefits of working with a Hubspot expert. When you choose to work with a Hubspot Gold Partner, you're choosing to work with a teammate that can tailor, adjust, and guide you towards a better HubSpot. More importantly, you're choosing a growth partner that can help you achieve your goals. Whether you're managing a complex sales cycle or getting started with demand generation for the first time—our expert consulting and marketing team is a natural extension of your internal team.