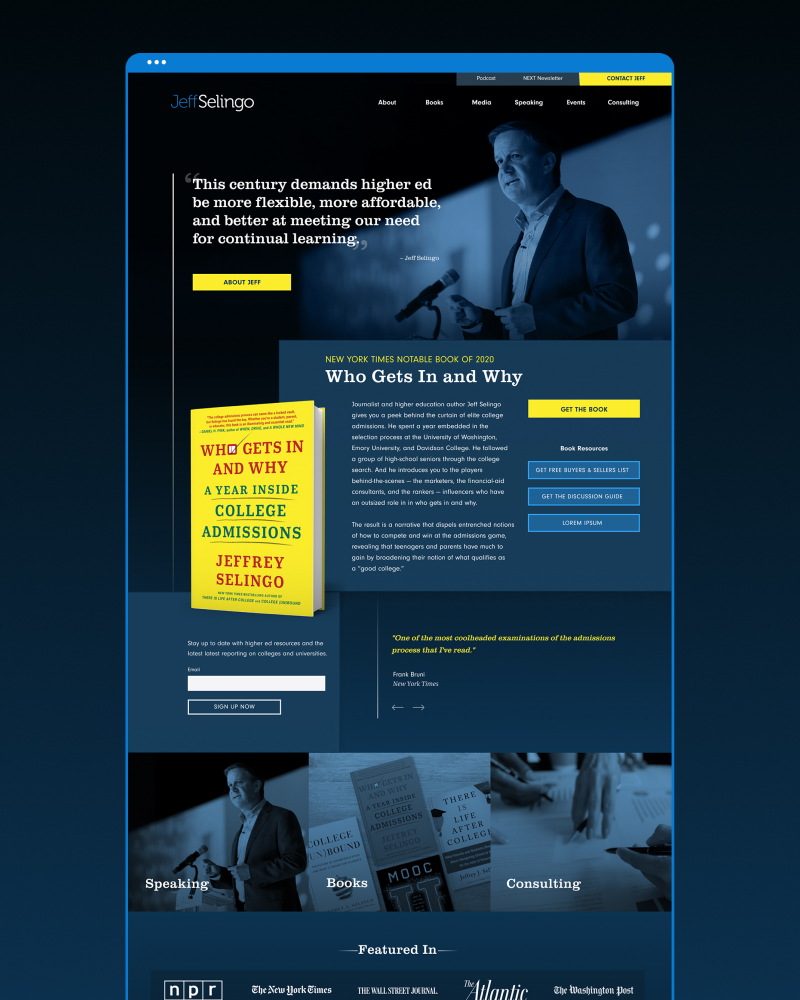 Website Design
Jeff Selingo is an expert in the college admissions process and a NY Times bestselling author. Jeff needed a new website to position him in the field not only as a journalist and author, but also as a thought leader and consultant.
An easy to navigate site was key, and users needed to find different channels of content or easily get in touch with Jeff. In discovery, we found that opportunities to see featured resource content pieces, events, and forms were key to website conversions for the client.
There was also a need to build out an extensive resources library for current and future content pieces. The design needed to project gravitas and give a sense of depth. We also integrated HubSpot forms into the Wordpress website to make sure they could utilize their CRM to the fullest.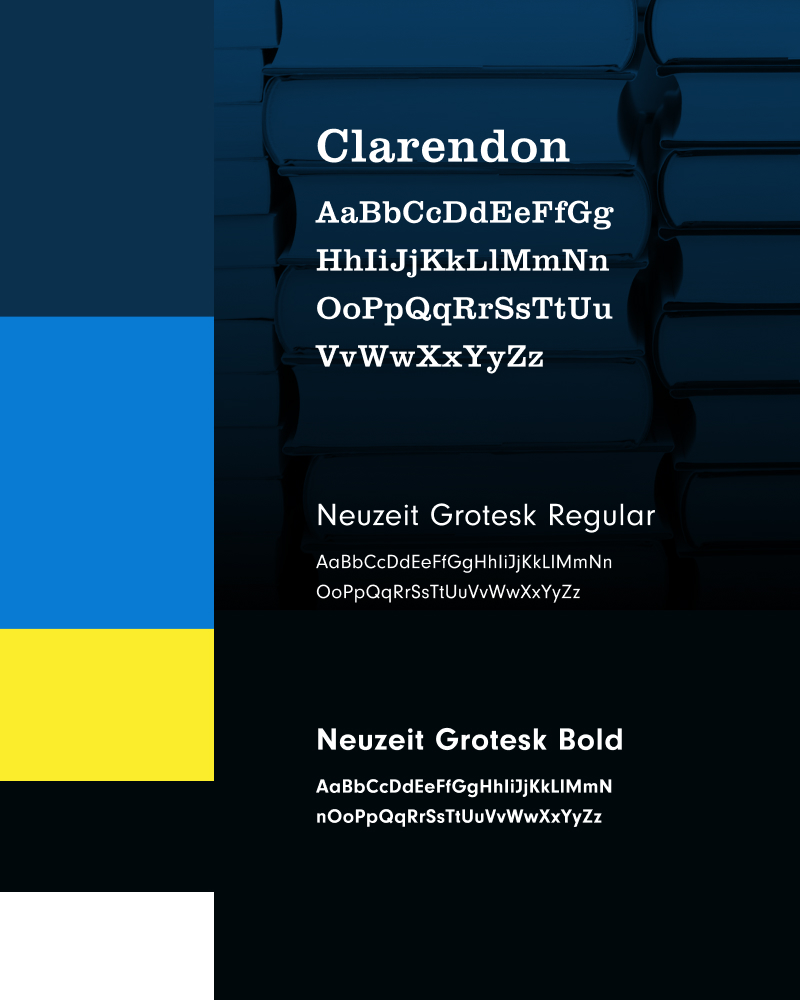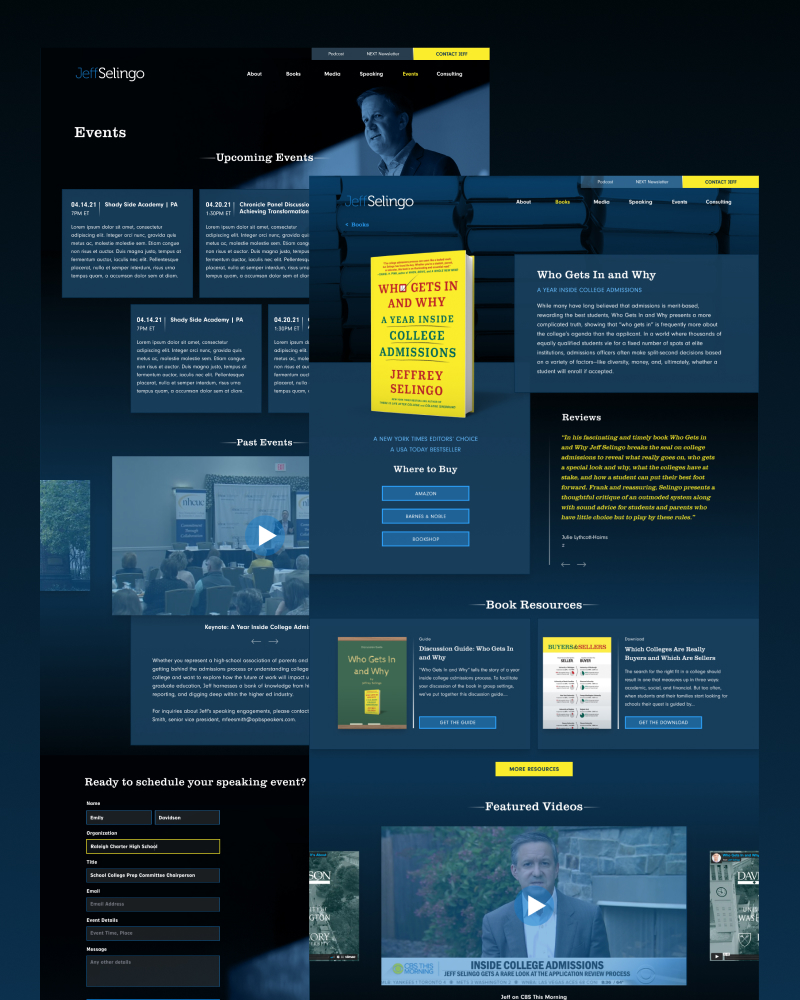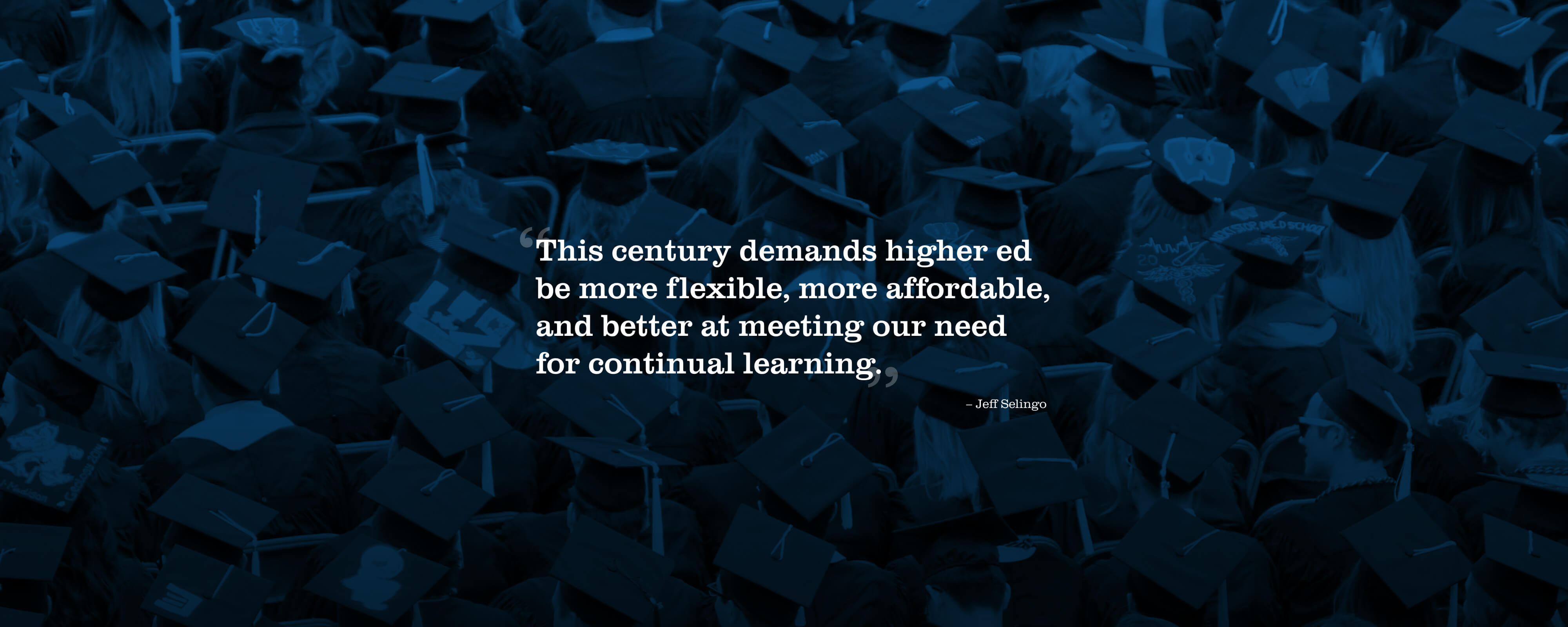 Design Vocabulary
We used this vocabulary to inform the design and how content was displayed. This was an opportunity to build on an existing brand and show many avenues of options available, not only is he an author, but also a consultant, thought leader and speaker.